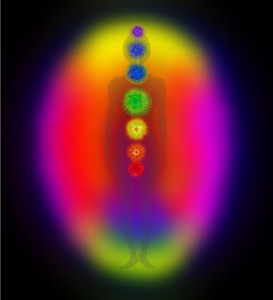 UNDERSTANDING WHAT YOU SEE
It is this mental aura which betrays the true personality of a man or woman, for here is imprinted a record of the type of thought most frequently held in the mind. An intelligent observer can watch the red of lustful thoughts, the scarlet flash of anger, the yellow -green of jealousy flashing across the yellow field of the aura and betraying the ideas that lie behind the pleasant talk and polished manner of an acquaintance.
Another time one might sit in a church and watch the wonderful shades of mauve sweeping over the aura as a person is uplifted be something in the service which touches the heart; or one may see the blue of love as some lady sees the man of her hopes, or watch the irritable flashes of harsh yellow and red as another person criticizes the sermon, the choir or the neighbours.
It is interesting to note that types of thought which are held for any length of time tend to set up a permanent hint of colour in the aura, so that the pure yellow of intellect becomes dyed with reds, blues, greens and mauve's of the pre- dominating thoughts, and we can tell, by this same vibration, that one person is of a generous disposition, another of an avaricious nature; one is spiritually inclined and another thinks of nothing but worldly success in connection with business.
Professional Training Courses in Holistic and Alternative Therapies with Luna Studies