What Is Colour Therapy?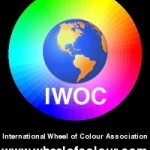 Colour therapy or chromotherapy as it is sometimes known is a treatment that is available and being used throughout the world as a complementary treatment for a wide range of illnesses: asthma, arthritis, eating disorders, skin diseases, digestive ailments, blood and circulation problems, fevers, rheumatism, shock, relief of pain and as part of the treatment for serious illnesses such as paralysis, multiple sclerosis, M.E, cancers and Aids. It can be used to great effect in the treatment of nervous and mental disorders and depression.
Using Colour may also help to speed up recovery after an illness or an operation. Even modern medicine understands the healing property of different colours and many hospitals now use appropriate colours for the decoration of wards with very positive results.
Many ancient cultures from the Mayans to the Native Americans knew how the different colours in nature affected them and used colours to bring balance and harmony in all areas of their lives. Light and colour connected them to nature and to the rhythms of the universe.
When people moved away from nature and began living indoors and away from natural daylight, they found that they started becoming ill.  People then began to realise that the colours of the food they ate affected their well-being and that colours could also be used for protection and to encourage good fortune.
Practicing as a Colour Therapist
As this treatment has become more popular colour therapists are becoming more and more in demand. If you would like to train as  a colour therapist then our professional diploma course which you can study at home maybe the ideal way to not only learn about this fascinating therapy but also teaches you how to work as a colour therapist.
This course comes in 3 parts and below is an example of what you will learn in Part 1
The Eighteenth and Nineteenth Centuries
Hue, Saturation and Luminance
The Philosophy of Colour Therapy
The Emotional/Astral Body
The Seven Levels of the Aura
All our students have the help of a private tutor if required and have access to the student library which has videos and recommended reading material. As an affiliate member of the national wheel of colour and your course accredited by two awarding bodies such as the international practitioners of holistic medicine, (IPHM) and the American Association of Drugless Practitioners (AADP) you will also be eligible to become of members of all the above and you will qualify as a training colour therapist.
For more details of the complete colour therapy diploma course – Click Here