Holistic Treatments


How many of you have felt really down and you cannot understand why and do want to go to see seek advice from a traditional medical practitioner?  You feel like you want to have your spirit lifted, did you know there are many holistic therapies that can help – yes I am talking about crystal healing, color and angel therapy, Reiki or even a spot of Aromatherapy. It is fact it is now recognized by NHS that these types of therapies actually work.
There is no need to take tablets or seek traditional medical counseling, you can learn and train in all of these therapies by signing up with one of our International Practitioners of Holistic Medicine (IPHM) accredited online courses.  They are fun, interactive, interesting and very informative.   We offer free tutor support, free examination and a free diploma when you have successfully passed your exam.
We have a great offers on  – so why not enrol and begin your new career today by logging on to www.onlinehomestudies.com .  Your potential earnings are huge, from £40 per hour for most therapies.  It is fact that many people today see their preferred holistic therapist in much the same way as they would visit their local hairdresser.  This is more common now, particularly as we are living in such stressful and busy times.
Study at your own leisure, work around your family and work commitments – you can do as little or as many hours of study as you like.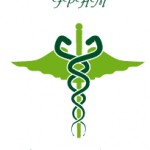 iphm recognized training courses