What is a Guardian Angel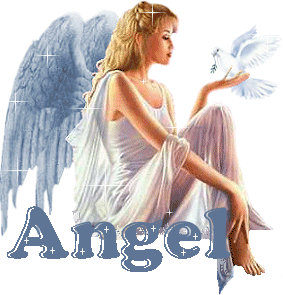 People associate the idea of a guardian angel with Christianity and often more specifically with Catholicism. Actually there is some scriptural basis in Judaism for the concept of a guardian angel. Angels as intercessory occur in the book of Job. Here the idea is presented that angels can plead on the behalf of people and specifically assigned to a person to do so. Plato also talked about spirits that were assigned to humans by God, and there are many other religions in which people are watched over by a specific spirit, deity or an ancestral spirit.
In Christian thought, people get a guardian angel assigned to them when they come to earth. This angel helps to guard them and may act as messenger between the assigned person and God. The angel can pray on behalf of the person and can offer them protection.
Others believe that only children have guardian angels. The angels are then reassigned to others when the person has an adult conversion to Christ, and there are other interesting theories regarding these guides and helpers. For instance, some saints have believed that the martyrdom and suffering they must endure means they have lost their guardian angels.
Religious philosophy regarding these guides in Christianity became clearly articulated in the work of Christian theologian Honorius of Autun, though the idea of guardian angels may be traced back to the 5th century CE. In the 12th century, Honorius wrote that he believed all souls receive a guardian angel as soon as they became corporeal. Others echoed his writings like Thomas Aquinas, and then lively debate ensued on just what type of angels had this responsibility, since there are several orders and rankings of angels.
Though the idea of a guardian angel may be thought of as predominantly Catholic, based on the writing of Catholic theologians in the Middle Ages, there are other sects, like Eastern Orthodox, that espouse similar beliefs. In more secular ideology, guardian angels may sometimes be seen as a conscience or muse. They're not only meant to protect but also to guide people away from sin or to inspire them to greatness.


A more modern interpretation of the guardian angel is that anyone can be guided by or be an angel under the right moments. A total stranger saves you from stepping off a curb when a bus is coming, or a workmate says something out of character that comforts you during a difficult time. Some people believe a person's guardian angel guided these interventions, or that the spirit of a deity can present you with opportunities for protection and comfort from others who become momentary angels. These people may be called angels, though they don't fit a typical theological description of them.
The common prayer said by many Christian children to a guardian angel is reflective of how numerous children are taught about these guides and intercessors. The prayer invokes the angel and says of it "to whom god's love commits thee here." Many people who believe in guardian angels believe that these guides are an expression of the love of God and that they are an example of the personal relationship each individual can have with God.
 Luna Online Home Studies
Today we have talked about the concept of Guardian Angels, which is covered in great depth in the Therapy Angel Luna Online Home Studies Healing with Angels course. Guardian Angels play an important role in the practice of Healing with Angels, if you wish to study this subject and become a professional Angel therapist please check out this course.  In addition to the Healing with Angels course, we can train you inTarot and Palm Reading, Aromatherapy and Reiki 1 and 2, Crystal Healing and Colour Therapy. You can take as little or as long as you like to study. Remember your diploma and exam are all in the price of the course, so there are no extra costs.
As soon as students enrol we guarantee that your course is with you within hours.  We are so confident with the quality of our courses that we offer a 7 day back guarantee if you are not happy –  a service that that our other competitors do not offer.
Many of our students have commented on how easy it is to study; our courses are comprehensive, easy to follow and fun.  Within a short length of time they have been able get back the price of the course, been able to work as many hours as they want and earn quite a lot of money in doing something that they love to do.
Our personal tutor service includes support before and after study – we can offer advice on how you get started.
Visit our website for further details or enrol in our angel therapy diploma course
free aura course, free runestone coursefree readings for angels, tarot, colour, chakras etc…. For Free Reports