Easy Payment Options
Spread the Cost of Learning - Your first course will be sent within 24hrs
Start learning today from only £70 for your first course - qualifications included.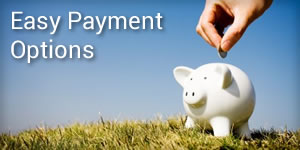 All your courses offer a fully recognized qualification on successful completion and you will receive a pdf certificate/diploma for each course completed. (Posted certificate/diploma copies can also be issued, please note there is a postal charge for this option).

Exam Submission - Please note that you will not receive your qualifications until the final payment of the package has been paid for in full however you may request your exams when you feel ready.

Choosing your courses – Make payment then select your choice of courses in order you would like them sent to you either at check out in the comments box or by emailing us at Email: onlinehomestudies@gmail.com You will receive your first course within a few hours and no later than 24hrs as a pdf attachment and your next course will be sent when the next payment has been taken and so forth. . Package offers can be made up of any of our single courses.

Should you not have a PayPal account please select the option to pay by credit/debit card.

Important: When choosing this easy payment option kindly ensure that you have funds available to cover your payments each month on the same date otherwise if payments are skipped more than once then the full balance will become due. You will be sent an automatic payment request on the same date each month. Each month another one of your courses will be sent to you. Please note only students completing all payments will be eligible to receive their qualifications.

No thank you - I prefer to pay for my package and receive all my courses today within 24hrs - Select your package

Yes Please I wish to pay via easy payments - and have understood the t&c's above - click on your selected package option above.