Online Holistic Courses at Affordable Prices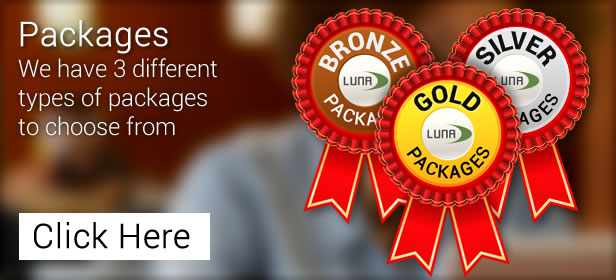 Impressive Selection of Accredited Certified Insurable Online Holistic Courses - qualification included
Save over 50% off this month when you enrol in a professional career package
Luna Holistic is not only recognized as Professional Training Providers for numerous Holistic Courses, but is trusted by professionals far and wide as they grow in their field. We have a number of alternative therapy courses available for anyone regardless if they are new to holistic therapy or already a professional holistic therapist that is looking to grow in their field and grow their knowledge of alternative therapies. You can explore the numerous courses covering everything from the well known Crystal Therapy, Aromatherapy, and Colour Therapy to other very popular Palm Reading, Angel Healing, Reiki, and many more.
We have over 25 years experience with distant training in holistic therapy helping holistic therapists grow in their field. With numerous success stories and numerous courses to meet all of our students needs we strive to offer everything from massage courses in reflexology, hot stone massage classes, and many more for those looking for hands-on healing. For those interested to go on a spiritual journey you will find a number of great courses such as Psychic Development, Energy Healing, Reiki, Tarot, and much more.
Work Opportunities: Today there is a high demand for Holistic Therapists above the traditional methods of medicine and even NHS is now encouraging patients to seek alternative advice and methods for their physical and emotional wellbeing. As peoples' lives become more and more overwhelming it is reflected at home, on their health, and at work and visiting a local trained holistic practitioner or therapist for help has become their first choice.
With the help of the holistic home study courses available at Luna Holistic distant learning holistic training you will become proficient in the art of training as an alternative therapy practitioner. In all of our home study courses you will get comprehensive and easy to follow instructions. Our focus was to create the courses so they are not only easy to follow but a fun experience. The distant learning courses we offer feature pictures and diagrams so as to make it possible for you become proficient on the topic quickly.
Career Packages - Save over 50% - If you are serious about a new career and would like to work as a certified therapist then our career packages are a great option and offer fantastic savings
Our Guarantee - When it comes to distance Holistic Therapy Training don't be fooled by the courses available online that cost hundreds of pounds, the more you pay does not necessarily mean you get more or better in the long run. We have done our research and guarantee that our courses match and even surpass many of these courses available online. Our goal is to help you grow as a professional not sell you an expensive title.
Our mission is to help and support you as you then go on to share your talents with the world in a loving and caring way.
ACCREDITATION
Luna Holistic courses offer nationally and worldwide accredited qualifications and we are recognised by the following awarding bodies: IICT (international institute of complementary therapists - UK, Australia,) AADP (American Association of Drugless Practitioners - USA) IPHM (international practitioners of holistic medicine - Europe/ Worldwide) this means that on completion of your studies you will be eligible to apply for holistic insurance and work as a professional practitioner.
ADVICE & SUPPORT
You will also have access to the student library, which offers helpful training videos and further recommended reading. There you will also find information on how to set up your own holistic practice if you would like to work for yourself with the certificate or diploma you received with the help of our Online Holistic Courses.

>