7 Different Body Massage Oils And Their Benefits
Published on 20 July, 2020 | Holistic Therapy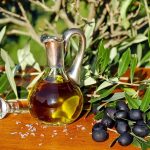 Benefits of Different Massage Oils
The long working hours and professional load tend to drain you both mentally as well as physically. It impairs your ability to concentrate and function properly. That's when the natural massage oils come to your rescue with top-notch health benefits. Not only do they take away the entire stress, but they also improve the circulation and muscular well-being of the body. There are innumerable body massage oils available in the market to choose from. However, some of the most potent oils that nourish and repair the damage throughout the day are a few. From the goodness of Coconut oil to the analgesic effects of THC oil, every type holds certain therapeutic utilities.
Keep reading to know the top massage oils that help your body recover from the usual strain on the mind and body.
1. Olive Oil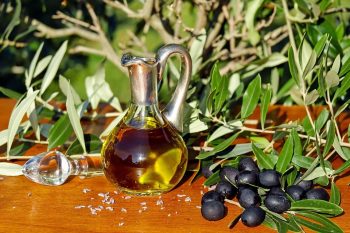 Olive oil boasts enormous utility in cooking and culinary purposes. However, it also has extensive health benefits and is excellent massage oil. You might use this astonishing oil for lighter massages like the Swedish one. This is because the oil takes some time to seep inside your skin pores. Not only will it nourish your skin, but also keep the body healthy, glowing, and free of muscular pains.
Health Benefits
Oil removes the toxins that accumulate over some time. This helps in improving the blood circulation to the vital organs and body extremities.
Muscular Spasms & Pains disappear after gentle massage using the potent olive oil. You might use the oil in various muscular conditions like fibromyalgia, muscular dystrophy, and sprains due to falling.
2. CBD Oil
Arising from the Cannabis plant is the enthralling oil that possesses enormous medical advantages. The cannabis plant is rich in cannabidiol, which forms the major component of CBD Oil. It acts on the endocannabinoid system and improves sleep, memory, pains, and cognition. Also, good quality CBD oil like Lazarus Naturals, may be used for both body massages as well as cooking purposes. Researchers state that CBD might decrease the pain sensations that occur due to certain chronic systemic illnesses.
Health Benefits
It helps in relieving the chronic pain due to various diseases that are both acute as well as chronic. Some medical conditions like Multiple Sclerosis, Systemic Lupus Erythematosus, and Neurodegenerative disorders undergo significant alleviation of pain using CBD Oil.
CBD Oil also acts as an anti-inflammatory and controls the swelling, redness, and pain sensations in the area of damage. This results due to the ability of cannabidiol to prevent the accumulation of free radicals.
3. Coconut Oil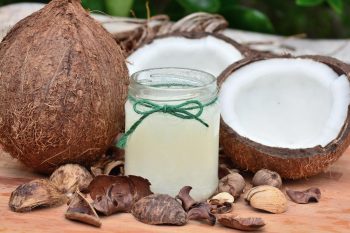 Coconut oil is yet another option if you're tired of the hustle-bustle and heavy workload. You can use the oil for both body massages as well as hair therapies. It acts as an excellent relaxant and soothes muscle fatigue. Due to the light and greasy consistency, it settles down in your skin quite well. Make sure to give short strokes while massaging for maximum benefits and relief from pain. Some popular massage therapies that revolve around this oil are prenatal massage, deep tissue, and shiatsu reflexology.
Health Benefits
Helps Lock-In Moisture and maintains the top-notch hydration of the skin. Along with this, the oil keeps your skin lustrous, glowing, and salubrious.
It relieves the aging spots and changes on the skin upto a great extent. This means you get relief from wrinkles, fine lines, and blemishes.
4. Grapeseed Oil
If you're looking for light oil with minimal fragrances, then Grape seed oil is the right choice. It helps in making your skin glow and removes the dirt that might accumulate throughout the day. Owing to its light-weight texture, you can apply the oil with minimal efforts. Also, it settles down inside your skin faster and transforms it into a lustrous one.
Health Benefits
The major chemical component, i.e., Resveratrol, is highly beneficial in controlling microbial attacks. It boosts the immune response and prevents any inflammation from settling in.
Other components like Vitamin E and Linolenic acid boost your skin health and maintain the appropriate visual acuity. Further, it also boosts your body's ability to fight the pathogens up to a great extent.
You might use the oil in combination with other oils containing the same texture. Often, the mixture tends to be of high nutritional as well as physiological value.
5. Argan Oil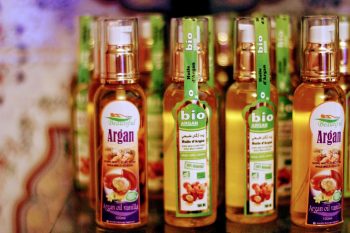 If you possess a dry skin that is highly prone to acne breakouts and skin eruptions, then this is a perfect choice. Due to the light texture and non-greasy consistency, you can apply the oil without much effort. Prefer the body massage using this oil right after getting out of the warm showers. It helps in improving the elasticity, muscular spasms, and dryness significantly.
Health Benefits
The oil boasts top-notch skin benefits and controls the signs of aging like wrinkles, fine lines, dark circles, and blemishes.
Also, the oil relieves muscle soreness and removes the fatigue building up due to busy professional life.
Joint pains and inflammations call for a regular massage using the Argan Oils. It helps in joint abnormalities like Arthritis, Arthralgia, and Gout.
6. Jojoba Oil
Jojoba oil is extremely light, non-greasy, and doesn't stain at all. Also, you might use this for promoting skin health and never-ending muscle aches. It maintains the glow and texture of the skin. Hence, you achieve a shiny, pain-free, and clear skin within a few applications only.
Health Benefits
It controls acne and keeps your skin free of pustules, macules, and eruptions. Further, it also maintains the dermatological salubrity.
Certain skin inflammations like psoriasis and eczema also subside with regular application of this oil. It makes your skin extremely soft and locks in the moisture.
7. Sesame Oil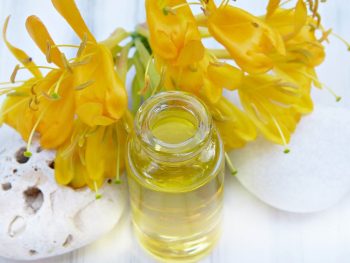 Arising from the times of ancient scriptures, this is the most traditional natural body massage oil used to date. It possesses enormous benefits in terms of both internal as well as external aspects. Externally, it makes your skin free of dirt, pathogens, and inflammation. As far as the internal organs are concerned, the oil promotes top-notch musculoskeletal functioning.
Health Benefits
Excessive UV exposure leaves your skin all drained and under-nourished. With regular sesame oil massage, you can make the aging signs like fine lines, wrinkles, and blemishes disappear.
Sesame Oil helps in controlling joint malfunctions and relieves joint aches and deformities.
Final Verdict
Natural Oils help in recovering and recharging your body after a long day. You can use body oils for a variety of purposes like muscle soreness and spasms. Other health benefits like the alleviation of Arthralgia, Arthritic pains, and Gouty inflammations also make the oils worth trying. Make sure to fetch the essential oils and use them regularly for top-notch salubrity.
How often should you have a massage?