A Guide To Aromatherapy
Published on 6 August, 2018 | alternative therapies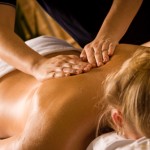 Aromatherapy
Your guide to aromatherapy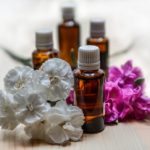 Aromatherapy has been used down through the century as a remedy that soothes the body and mind.
The remedies are said to relieve symptoms coming from a variety of diseases. In addition, the remedies are claimed to relieve stress, anxiety, nervous tension, and related symptoms.  Many people have used aromatherapy, including the French natives, Egyptians, Germans, Brazilians, Europeans, Indians, Canadians, Americans, people in the Mediterranean lands, and so on. The oils include the scented and essential oils.
Online you can find a variety of the oils, including Basil, Cedarwood, celery seed, carrot seed, African Bluegrass oils, bergamot, clove bud and leaf oils, and so on. The oils each have its purpose for healing the body and mind. To learn more about essential oils and how to use them taking a basic and advanced level courses in aromatherapy is essential if wishing to work as a professional massage therapist.
BEREAVEMENT & AROMATHERAPY
Obviously essential oils cannot take away the pain of bereavement, whoever you may have lost, but they can be a comfort and support during this period of your life, also a caring, tender massage can be an invaluable tool. Burning essential oils in the home will also help to create a comforting and calming environment and also lighting a candle can be viewed as a way of paying homage to the loved one that we have lost.
Essential oils that are beneficial to use during bereavement include Rose, Neroli, Lavender, Melissa, Mandarin, Chamomile, Rose and Geranium.
Everyone is different in their reactions to bereavement but some people may find it helpful to talk things over with a bereavement counsellor after a short while has passed. Bereavement counsellors can be found by contacting a local hospital or hospice and are especially trained in this field
If you would like to learn more about massage our courses and massage package are fantastic value for money and you do not need any previous experience. These courses cover all variations of massage including Swedish, hot stone and reflexology, which have all known to offer amazing benefits.
Source: TK