Benefits of Massage – Hot Stone and Swedish
Published on 12 September, 2018 | Holistic Therapy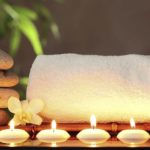 Hot Stone massage and Swedish massage
The benefits of Hot Stone and Swedish Massage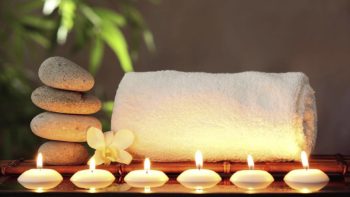 The benefits of a massage are many, and within this type of treatment you have a variety of different methods to choose from.  Every masseuse will have different technique as well, so don't assume that your experience will remain the same from person to person, or even from spa to spa or wellness center.
The earliest documented records of massage are from The Yellow Emperor's Classic Book of Internal Medicine, and it details technique and records conditions that a massage can alleviate.
For thousands of years we've benefited from this type of touch to relax, de stress, and work out aches and pains from daily activity…or inactivity.  Whether you're highly active throughout your day or perform all of your magic from behind a desk, massage can take away tension and provide relief from body soreness.
A Swedish massage, also commonly known as traditional massage, is like a "massage for all" type of treatment.
Despite its name, this technique was actually developed in Holland, not Sweden. This is what you'll ask for in the event that you suffer from tenderness or achy muscles, or from a general stiffness.  It involves strokes which can range from mild to deep on your back, arms, legs, neck, shoulders, hands and feet and your therapist will most likely ask where exactly you'd like him or her to target so that you can maximize pain relief.
You can also typically request how mild or deep you'd prefer, although some therapists naturally have a softer or rougher touch.  This type of massage uses kneading, tapping, light shaking, friction and gliding by applying hands, legs and elbows to your body, and typically involves the use of light oil which can be scented or non scented, depending on your preference.  The lights are typically low (candle light is frequently used) and sometimes music or the sounds of nature will be playing in the background to help set a relaxed mood.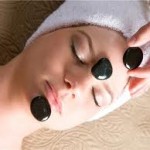 When it comes to hot stone massage, some people are a little leery, but there's nothing to worry about.  The massage techniques can be similar to that of any other massage, with one main difference; stones are used in the place of hands, arms and elbows.  Usually the use of hot stones means a more intense pressure and a deeper level of work on sore muscles.  The combination of heat from the stones with the work the masseuse does with them is a wonderful way to ease tension and knots.  One thing to keep in mind is that because your therapist is using stones, there are some areas on your body that won't be as easily accessed as if they used their hands.  Otherwise, if you're looking for something a little more intense than a regular or Swedish massage, this might be right up your alley.
Massage can benefit us body, mind and soul.  The atmosphere alone is designed to ease stress and allow us to relax even before the technique begins.  Once your muscles are being worked to release tension and to remove knots, you may find you even fall asleep on the table!  Your circulation improves, your mind can finally quiet, and even organ function can be improved by regular massage.  Find a masseuse that uses a technique and touch you like best, and enjoy all of the benefits that a regular massage can bring.
This article was written by Sam Socorro from Steam Shower Store. She has over 10 years' experience in writing health related topics and specializes in the health benefits of saunas and hydrotherapy.