Contraindications in Aromatherapy
Published on 15 April, 2013 | alternative therapies
THE BENEFITS OF AROMATHERAPY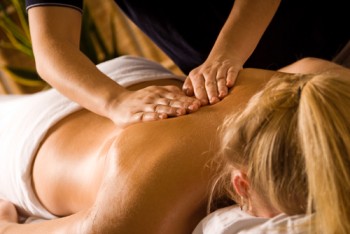 There are many reasons why you should try aromatherapy. Aromatherapy has been around for at least 6000 years. Although it was not called Aromatherapy until the early 1900's, Aromatic plants and essential oils were used in biblical times. (Remember the gifts brought to the new born.) Plant oils are mentioned several times in the Bible.
Aromatherapy is derived from the two words: Aroma – meaning fragrance or smell and Therapy – meaning treatment.
Aromatherapy has become more and more  popular of the past few years.  it uses plant oils also known as essential oils in the treatment or prevention of diseases. More and more, people are beginning to see that all natural treatments such as aromatherapy are safe and effective as well as a great supplement to modern medicinal practices.
One of the most effortless, yet effective ways to relieve stress is by using aromatherapy. by exposing your senses to the strong smelling chemicals such as essential oils can positively affect your hormone production, brain chemistry, and stress levels.
Everyone can benefit from the use of essential oils from babies to adults, even the family pet  – great for deodorizing and disinfecting (pine oils and lemon).
If you have never tried aromatherapy before, You have to try it, you owe it to yourself to explore the amazing benefits of aromatherapy.
A therapeutic massage combined with the use of the essential oils is one of the most popular aromatherapy practices today.  The essential oils often enhance the therapeutic and detoxifying properties of the massage as well to make the experience more relaxing and pleasurable.
CONTRAINDICATIONS OF AROMATHERAPY
Care should be taken when using any essential oils: you should really refer to an aromatherapy essential oil guide before using them.
Tea tree and Lavender are the only two oils that can be applied neat.
ON NO ACCOUNT SHOULD ESSENTIAL OILS BE INGESTED (TAKEN ORALLY)
PREGNANCY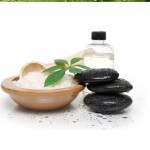 Special care should be taken if the person who is using them or the recipient is pregnant.
Oils to be avoided in pregnancy include:
ANISEED, ARMOISE (MUGWORT), ARNICA, BASIL, BIRCH, CAMPHOR, CEDARWOOD, CLARY SAGE, CYPRESS, FENNEL, HYSSOP, JASMINE, JUNIPER, MARJORAM, MYRRH, ORIGANUM, PENNYROYAL, PEPERMINT, ROSE, ROSEMARY, SAGE, THYME AND WINTERGREEN.
The above oils have an emmenagogue property, that is they can induce menstrual flow, some of the oils are recommended for use during labour as they help to make contractions stronger and some of the oils are toxic for the mother and baby.
EPILEPSY
Care needs also to be taken if the person using aromatherapy (essential oils) has epilepsy as some essential oils can bring on an epileptic fit. The oils, which should be avoided, are SAGE, FENNEL, HYSSOP, WORMWOOD and ROSEMARY.
Introduction to aromatherapy certificate course: if you would like to start a career as an aromtherapist then this course is essential. It will give you all the information you need on how to blend oils, make creams, massage and much more:
course is in 3 parts with 9 complete lessons in total: More Details
Encyclopedia of Essential Oils: The complete guide to the use of aromatic oils in aromatherapy, herbalism, health and well-being.
By Julia Lawless

| | |
| --- | --- |
| List Price: | £12.99 |
| Price: | £7.55 & eligible for FREE Super Saver Delivery. |

Availability: Usually dispatched within 24 hours
Dispatched from and sold by Amazon.co.uk

28 new or used available from £6.74

Average customer review:
Product Description
This is one of the bestselling aromatherapy books of all time with vital information on plant origins, medical herbalism and the properties and actions of herbs and essential oils. It covers 165 oils, their actions, characteristics, principal constituents and folk traditions and is a must for experienced aromatherapists and beginners alike.
---
Product Details
Amazon Sales Rank: #12212 in Books
Published on: 2002-07-01
Original language: English
Number of items: 1
Binding: Paperback
224 pages
Features
New
Mint Condition
Dispatch same day for order received before 12 noon
Guaranteed packaging
No quibbles returns