Crystal Healing Exercise for Enhancing Fertility
Published on 29 July, 2012 | alternative therapies
Crystals for Enhancing Fertility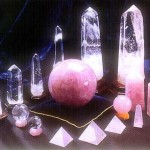 by Certified Crystal Healer Ashley Dalke
First, choose a stone that you intuitively feel is right for increasing female fertility.  If you are unsure, the following stones are universally known for their connection with fertility and reproduction: Druzy Chrysocolla, Jade (especially in the form of a four-footed dragon – either Jadeite or Nephrite can be used), Indian Moonstone, Apricot Moonstone, Rainbow Moonstone (also known as White Labradorite), Rose Quartz, Lavender Rose Quartz, Rhodochrosite, Boji Stone (use the smooth, female stones), Rhodonite, and Rutilated Quartz (especially with Red or Golden Rutiles, but Silver can also be used).  For this purpose, the energy of the stones would be much enhanced if in the form of an egg, but this is not necessary.
Next, choose a stone that will enhance male fertility.  The following stones are connected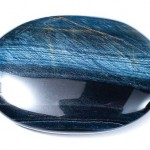 with masculine energy: Pyrite, Shiva Lingam Stones, Limonite, Boji Stone (use the rough, male stones), Blue Pietersite, Blue Tiger's Eye (also known as Hawk's Eye), or Gold.  It is best if you choose your fertility stone and your partner chooses theirs, but if this is not possible, you may choose both.
Next, create a "nest" for your fertility stones.  This can be any small container of your choosing that you feel is suitable.  Make this nest your own.  You may choose to use a small box filled with soft fabrics, a basket, or even a real nest that you find in nature (as long as it is no longer being used by the mother bird who built it).  Fill your nest with items that emit a safe, gentle, and loving energy.  These may be pictures, wishes that you have written on scraps of paper, other stones, sacred herbs, or items that are special to you like pieces of jewelry, feathers, etc.  Then, place the nest in a place of prominence where it will be able to inspire you daily.  Again, it is best if this activity is done by both partners, but if this is not possible, you should create the nest with the intention of choosing materials and objects to represent both of you.
Once you have created your nest, you should dedicate your fertility stones.  Create an intention for your stones by first dedicating them with love and light for the highest good of all beings.  Visualize the stones being filled with healing, universal white light until they are glowing brightly.  If you have a difficult time envisioning the light, you may take your fertility stones outside into the sunlight or light a candle and let its flame illuminate your stones (but do not place your stones into the flame).  Then, program your stonse for fertility by making a clear, concise statement about your intentions.  This may be as simple as, "These stones increases my fertility and will help me to become pregnant" or as specific to your fertility issues as possible.  Then, place the stones , into the nest (it would be best if you placed your stone into the nest and your partner theirs, but if this is not possible, you may place both).
You (and your partner if possible) should take some time each day to sit with the nest.  You may choose to meditate, you may want to add things to the nest or to occasionally change things as time goes by.  You may even want to perform reiki or some other energy healing technique on the nest.  However, you choose to use the nest, remember what it represents and remember why you chose your specific fertility stones and nesting items.  This is a healing space for you (and your partner).  Maintain an open heart and an open mind and the possibilities are limitless.
Certified Crystal Healer Ashley Dalke
http://www.LoveAndLightHealingSchool.com