How to choose the right perfume
Published on 3 December, 2010 | alternative therapies
Tips for how to choose the right perfume for you
When a perfumer makes a perfume they use TOP notes, MIDDLE notes and BOTTOM notes, thus when you spray a perfume on yourself it is important to smell the perfume after a length of time, when the TOP notes have dissipated into the atmosphere, to see if you still like the perfume and that it still smells good on you. Have you noticed that some perfumes that smell good on one person may not smell so good on another person? That is because we each have our own chemistry which may compliment one smell but not another.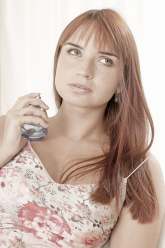 Therefore, an aromatherapist would try to make a blend for a full body massage that contains essential oils from each of the top, middle and bottom notes so that the essential oils blend well with each other and work together well. This is called SYNERGY.
It is very important when you are mixing together 2 or more essential oils that the person who is about to receive them likes the smell. It would be of no use if the person does not like them. Should this happen throw the mixture away and start again (or put by the mixture for your own use in the near future).
Extract taken from Aromatherapy Certificate Course