Insurance for Holistic Therapists
Published on 16 October, 2018 | Holistic Insurance
 Insurance for Alternative & Holistic Therapists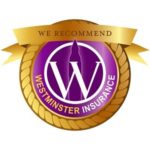 If you are a professional therapist and working with the public then you will need to get some insurance. But who to choose?  We recommend Westminster Indemnity.  Anyone needing insurance can do this in the comfort of their own home and request a quote on line.  To see what type of insurance you may need then please visit Westminster Insurance  
Are you looking for an Accreditation Board to recognize your Therapies or Training Courses?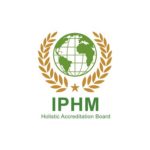 The International Practitioners of Holistic Medicine (IPHM) has been developed to provide the general public and health care professionals with a body of regulated professionals, all qualified to accredited levels.
Become a Recognised Accredited Training Provider
Become a Recognised Accredited & Certified Therapist/Practitioner
Get Insurance that specifically covers over a 1000 complimentary health, beauty and spiritual modalities
I live outside the UK can I still be insured?
Yes you can.  Our insurance provider recommendation cover the following: UK, Eire, USA and Canada. The deliver high quality, cost efficient, fully automated insurance direct to the customer by Internet anywhere in the world, on your behalf.
Are you looking for insurable professional Training Courses in wellbeing and holistic therapies?
Luna Holistics offers a large selection of accredited and insurable courses.  New therapies are being offered and this company has kept up to date so if you are looking for a course to study from home, but can also offer you the support of a private tutor and gain a certified qualification then take a look. Their Career packages are the most popular and with savings of over 50% make this training school once of the most affordable and professional low cost training providers.

Professional Training Courses for Alternative & Holistic therapists – Enrol Today in our exceptional value Holistic Career Package Offers from  only £199 inc dip/cert