Learning with Luna Holistics – A Case Study
Published on 18 April, 2019 | Accreditation
In this case study we welcome Sonia Crepaldi who shares with us her journey to becoming a qualified and accredited holistic therapist in a new country.
Thanks so much for agreeing to share your story with us Sonia. Here we ask Sonia some questions such as what were you doing before you decided to train in holistics? How was life then?
I graduated as a physiotherapist 25 years ago and became certified in the care of pregnant women. Working in Brazil, I had an established clientele but felt that I still had more to achieve.  I knew I wanted to travel abroad and improve myself professionally, but wasn't exactly sure of what I was looking for.
After searching for various courses and countries, me and my family made a big decision to move to Ireland and start a new phase.  At first it was important to learn how to communicate in a different language, and I focused on improving my English.  I also undertook a course to qualify in customer service.  And then I felt ready to take the next step
What made you decide to learn something new & become qualified?
I still had the feeling that life was leading me to a career change. I felt that I needed to look for new alternatives so that I could see people as a whole and not just the physical aspect. So my husband suggested I take courses focused on holistic therapies.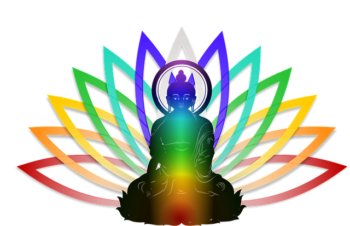 This idea really fit well for me as I was already working with Daoism and Shiatsu and I always used Feng Shui in my home and in the office.  I knew the importance of working with energy and the idea of training in holistic therapies with a reliable school was really appealing.
Why did you choose Luna Holistics for your courses?
It was my husband who suggested trying Luna, after he called them and was pleased with the support on offer.  They gave me help in understanding the courses I was interested in, and how to get best value using a career package offer. 
We also discovered that I could become accredited after qualification, which was very important to me as it meant I could work in Ireland legally and would ensure that I was working properly with techniques.
What was great for me is that these qualifications would complement my current work and broaden my awareness of how to help individuals achieve a balance in life, and about how I would help them achieve their goals.
What was good for you about home study?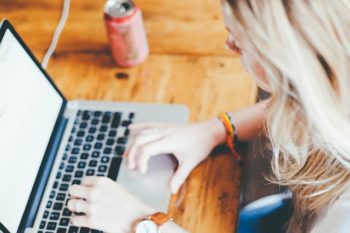 Studying at home allowed me to take the course in my own time around other priorities. As I was learning I was applying the techniques and gaining valuable practical experience too.  This approach worked really well for me to bed in the learning.
What made you decide to seek accreditation for your qualifications?
Moving to a new country where I didn't know anyone meant I needed to build a business from scratch.  Having my qualifications recognised was really important to me.  I wanted to be able to work anywhere in the world and be confident that my qualifications mean something. Being a member of the International Practitioners of Holistic Medicine has given me that.
Tell us how you're using your qualifications and accreditation to aid your business.
Being accredited has helped customers to choose me as a qualified and trusted therapist.  I am always proud by the astonished response of those I meet when they hear that I've become qualified whilst studying in a second language.  I'm proud of myself too.
Having the backing of this accreditation has given reassurance to my customers that they can expect a professional service.  My business has grown as a result.
What can a customer expect when they choose you?
Every customer expects to have a personalized treatment that can solve the problems they are facing, so when a customer comes to me I always receive them with great attention, respect and care.
I take the time to get to know my customers, finding out what their needs are and what they expect to achieve, so that I can choose the best treatments to help them achieve their goal, and give them the best possible experience.
What is your favourite treatment and why?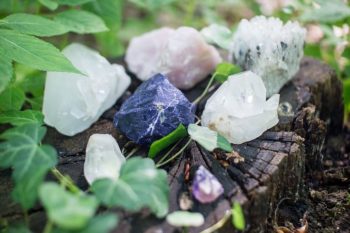 At the moment, my favorite treatment is Crystal Healing which I studied with Luna. I find it fascinating how effective it is in dealing with physical problems. I'm in love with this technique!
"Thanks so much for sharing your inspiring story Sonia.   Your bravery and determination to succeed in a new country is so impressive. Thank you for choosing Luna Holistics"
If you would like to contact Sonia, she operates in Dublin; her contact details are as follows:
Sonia Lea Costa Crepaldi
Mobile number: +353 83 033 6564
Professional instagram: @sonia.crepaldi_coachingfriend
Facebook/messenger: Sonia Crepaldi (@coachingfriendsonia)
If you've been inspired by Sonia's story and would love to know more the visit: Luna Holistic courses 
If you are qualified in any complimentary or holistic/beauty/counselling/spiritual therapies then you too could be eligible to join one of the largest independent worldwide accreditation boards.