Meditation and Yoga
Published on 15 March, 2013 | Ebooks with resale rights
Yoga and Meditation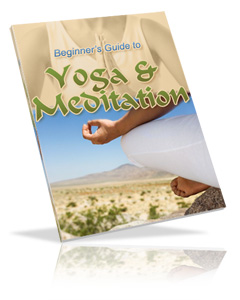 Stressed out? – Do You Feel Like The World Is Crashing Down Around You?
Want To Take A Vacation That Will Relax Your Mind, Body And Spirit?
Well this Easy To Read Step By Step E-Book Can Help You …
This E-Book Gives You In Depth
Explanation on How To Release All of The Inner
Stresses As Well As Improving Your Fitness
Order your copy of "The Beginner's Guide to Yoga and Meditation" and learn the basics of yoga and meditation at a fraction of the cost you would spend to join a class. Best of all, practice yoga anywhere you want!
This valuable e-book will teach you about the different styles of yoga and meditation and guide you step-by-step in beginning your own yoga program without the hassle of driving to a gym or wellness center to take classes.
Remember you can sell this book on your own blog or website as many times as you like. One sale will pay for itself and you will get to keep 100% of the profit.
Order this today and we will send you another Ebook of your choice Free