Understanding Feng Shui
Published on 16 May, 2015 | Accreditation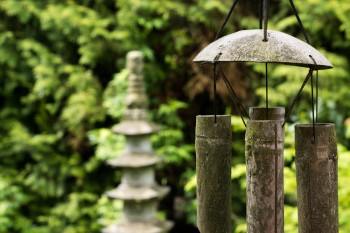 Our Online Feng Shui Course will teach you everything you need to know about Feng Shui and the way it interacts with Energy in the home, office, and overall lifestyle. You can apply what you have learned not only to your personal space and life but also offer Feng Shui services and help others find balance in their life through proper object placement in their home and office in order to achieve the ideal energy flow in order to make everything in their personal and professional lives flow smoothly.
When it comes to energy Feng Shui works with the five elements in order to achieve harmony and balance. The five elements are Wood, Water, Metal, Earth, and Fire. By combining these five elements properly in every aspect of your life or your client's life you will not only get a visual balance but also an emotional and spiritual balance that will result in directing positive energy.
Today all cultures around the world are embracing Feng Shui and it is no longer an exclusive Chinese art and science. People around the world are looking for professionally trained Feng Shui practitioners to help them find peace, balance, success, love, health, and overall prosperity both emotional and financial through proper object placement in their life. In both Classical and Traditional Feng Shui the location of objects within the environment is far more important than the structure of the home or building itself so any location can have proper Feng Shui applied to it in order to achieve ultimate results.
If you sign up for the Online Feng Shui Diploma Course available at Luna Holistic you will learn not only how to properly apply Feng Shui to any environment but also learn about the history and mainly about Chi which is ultimately the energy that you will be working with. From the basics to individual Feng Shui symbols and objects that can further help in improving the balance and flow of Chi in a space you will be able to help bring all of the elements together in order to improve your and your client's life.
Visit the Online Feng Shui Diploma Course page to get more information on how Feng Shui works, how it can help you, and how you can make an extra living from offering Feng Shui services. Luna Holistic also offers a Free Feng Shui E-Book that can get you started and give you a better understanding of Feng Shui and perhaps help you determine if you want to continue your education and become a .