When Free Really is Free
Published on 9 July, 2013 | Free courses
FREE Holistic Guide OFFERS!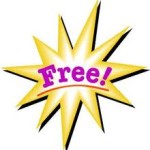 Everyone wants something for nothing? well today you can have exactly that. We are giving away 3 fantastic mini courses. If you are interested in auras, chakras and rune-stones then you can read these fantastic 3 mini courses and learn a little more about something for nothing….. Just click below for whatever you are interested in and have fun with us at no cost to you.With our free guides you can download today you can learn how to read runestone, or perhaps learning to see auras is more your thing. Either way we have plenty of free holistic guides for you to pick up. Should you wish to study these subjects in more details then you can also get a free course prospectus that will explain fully what each course material contains, how much study time is require and what qualification you will receive when you have completed your course. Get your Free holistic Guides
Chakra Course
Aura Course
Runestone Course
Holsitic Guide
Law of Attraction Guide
Well that should keep you happy and amused for a while……..