Working as a Holistic Practitioner
Published on 13 June, 2022 | Accreditation
Working as a Therapist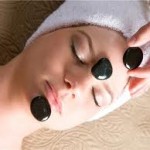 If you have ever wanted to work for your self and wish to unlock your potential then starting a new career as a qualified holistic therapist can bring you great rewards.
Not only will you be able to work hours around your family to suit you, but you will be embarking on a new and rewarding career.
Training is important and to enable you to get a good start you must have the confidence and knowledge to enable you to offer your services. You have found the right training school. Studying with Luna Holistic Studies you can:-
*  Gain a recognised Professional Qualification Accredited by International Practitioners of Holistic Medicine (IPHM)
* Choose from a wide range of Holistic courses
* Personal Tutor support if required
* No previous knowledge of the subject required
* Learn from home at your own pace, no classes to attend
* Continue earning whilst you learn
* Clear, easy to understand course material, written by experts
* Study for a new and rewarding career
* The experience of the UK's leading home study college
We have hundreds of students whom have  now gone on to work as professional therapists and are members of the International Practitioners of Holistic Medicine which recognise professional and well trained healers in the industry.
Check out our amazing Holistic Massage Package Offer which includes 6 courses